Warts and Its Management Through Homoeopathic Constitutional Medicine
Crossref: 10.23953/cloud.ijaayush.514
Keywords:
Warts; Local malady; Homoeopathy; Causticum
Abstract
Warts are external manifestations, they represent the internal derangement and are of diagnostic value to us in distinguishing between different stages of the disease and the maism enveloped in the individual. It becomes pertinent to treat warts on constitutional bases rather than viewing them as mere local growths. In this article, I discussed regarding the different types of warts, how Homoeopathy manages such kind of external malady & summary of a case.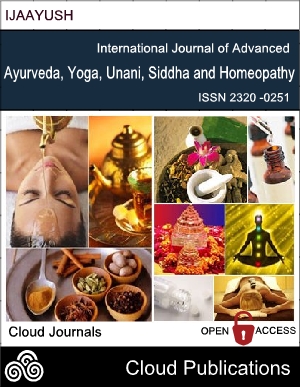 Downloads
How to Cite
Kajal. (2022). Warts and Its Management Through Homoeopathic Constitutional Medicine: Crossref: 10.23953/cloud.ijaayush.514. International Journal of Advanced Ayurveda, Yoga, Unani, Siddha and Homeopathy, 11(1), pp. 678–684. Retrieved from https://cloudjl.com/index.php/Ayurveda/article/view/45
License
Copyright (c) 2022 Kajal
This work is licensed under a Creative Commons Attribution-NonCommercial-NoDerivatives 4.0 International License.