Assessment of Spectral Reflectance to Discriminate and Monitor the Mangrove Tree Species in South Florida
Research Article
Abstract
Mangrove vegetation are critical for the environmental and ecological health of South Florida coastal ecosystems. However, they are widely threatened and becoming vulnerable to urbanization, environmental pollution, and climate changes. This study examines the differences in spectral reflectance of the red, black, and white mangrove tree species, so that they can be mapped and monitored continuously. Field studies were conducted to sample the leaves and pods of the three mangrove trees species of South Florida. The spectral reflectance (350-2500 nm spectral range) of the leaves and pods were collected using a handheld spectroradiometer and the relative water content of the leaves were analyzed. Our spectral analysis revealed that the chlorophyll peak centered at 550 nm was highest for the dorsal surface of black mangrove leaves followed by white and red mangrove species. Also, the absorption maxima of white mangrove species centered at around 900, 1200, 1400 and 1900 nm was significantly stronger than the red and black mangrove species. The relative water content of the white mangrove leaves is significantly higher than the red and black mangrove species. This study suggests the use of remote sensing to monitor the species level distribution and physiology of the mangrove species and thus assess the effect of anthropogenic and natural factors on the landscape level changes of mangrove vegetation.
Keywords Mangrove; Spectral reflectance; Estuary; Plant physiology; Land cover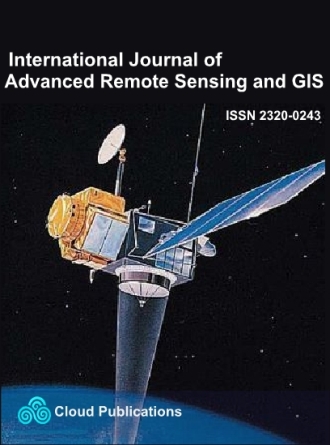 Downloads
How to Cite
Sridhar, N. ., & Maruthi Sridhar, B. B. . (2022). Assessment of Spectral Reflectance to Discriminate and Monitor the Mangrove Tree Species in South Florida: Research Article. International Journal of Advanced Remote Sensing and GIS, 11(1), pp. 3521–3530. Retrieved from https://cloudjl.com/index.php/RemoteSensing/article/view/57
License
Copyright (c) 2022 Nikhita Sridhar, Balaji Bhaskar Maruthi Sridhar
This work is licensed under a Creative Commons Attribution 4.0 International License.